Wonderland's Soap Bar
Regular price
Sale price
$8.00 USD
Unit price
per
Sale
Sold out
Introducing Wonderland's Soothing Creations soap bar, a truly enchanting bathing experience that will transport you to a world of relaxation and tranquility. Immerse yourself in the magical blend of luxurious ingredients and captivating aromas, carefully crafted to soothe your senses and nourish your skin.
Indulge in the velvety lather that gently cleanses away impurities while leaving your skin feeling silky smooth and moisturized. The rich, creamy formula is infused with the nourishing properties of shea butter, known for its ability to deeply hydrate and revitalize the skin. It's like a moisturizing potion for your body, making each bath a pampering ritual.
As the fragrant suds envelop your body, let your worries melt away and allow your mind to wander into a dreamlike state where time slows down and tranquility prevails. Breathe in the calming aroma and let it soothe your spirit, washing away the stresses of the day.
Escape to a world of wonder and relaxation with Wonderland's Soothing Creations soap bar. Imbued with the magic of nature, it's a small luxury that will leave you feeling refreshed, revitalized, and ready to embrace the enchantment of everyday life. Step into the shower and let the journey to serenity begin.
Use: Under running warm water work into lather directly into the body, washcloth or sponge. Rinse with warm water and enjoy the wonderful aroma 
Ingredients: goats milk base soap, clear base soap, mango base soap, shea butter base soap (these may vary), vitamin E, fragrance oil
Share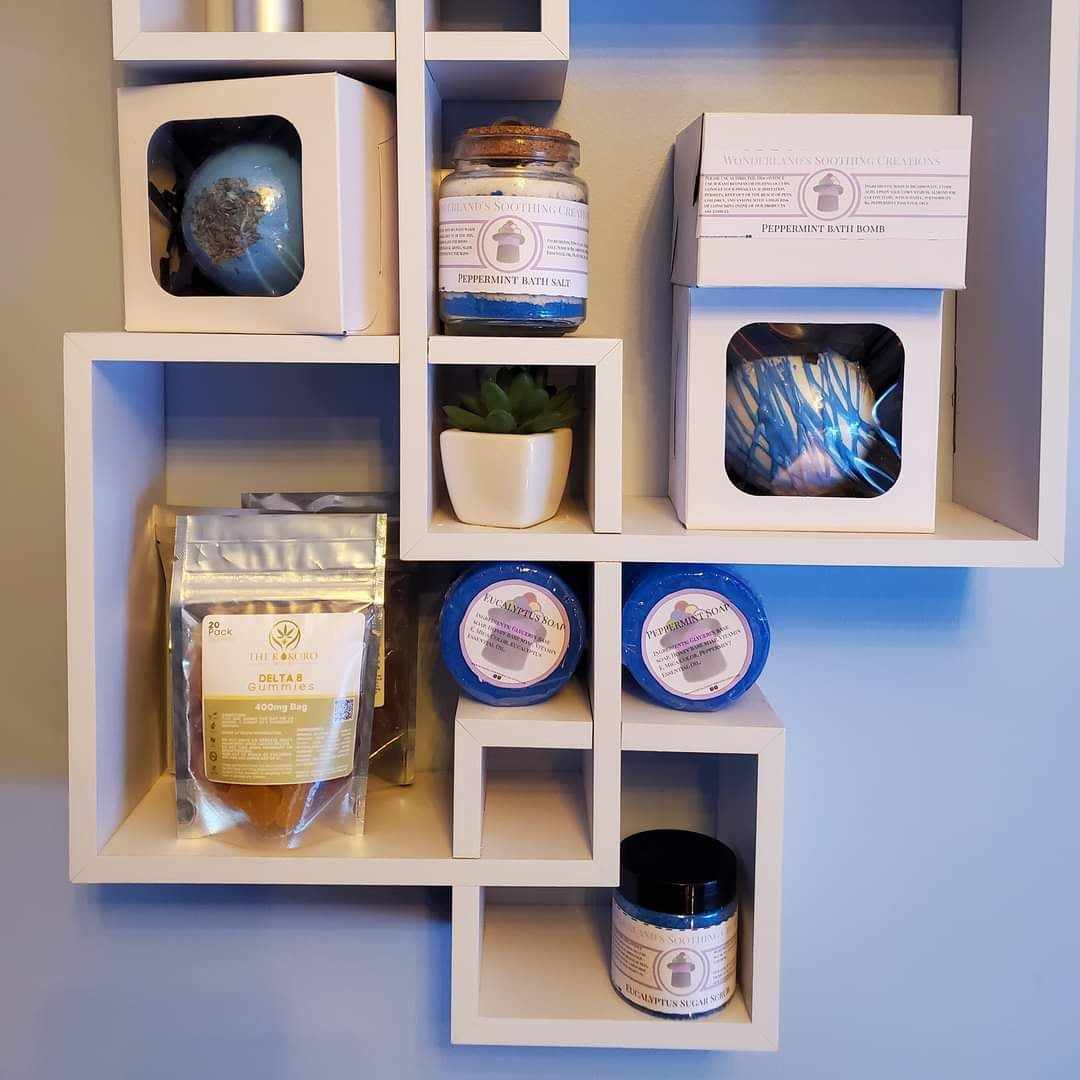 Support Small Business
We are all about the people and we understand the advantages of knowing each and every client really well. We have the ability to be flexible and adapt to customer needs, including introducing and expanding new services and products depending on the client's needs.